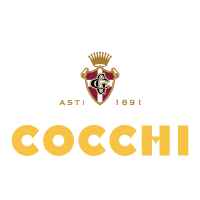 Milano-Torino Cocktail
11618
A classic bitter-sweet Italian cocktail with Cocchi Vermouth and Campari bitters.
Vermouth Cocchi di Torino

|
Campari

|
Angostura Aromatic Bitters

|
100 ML

|
17% VOL.
FREE SHIPPING
On orders over $100
DELIVERY TIME
Delivered in 3-10 working days. Express also available
SUSTAINABLE PACK
NIO product packaging is entirely recyclable
Hand-mixed in Italy with the best spirits from all over the world
We'll bring to your home, a high quality and exciting tasting experience. Treat yourself or give someone you love a moment to savour: our cocktails are created by Patrick Pistolesi and delivered to you in an entirely recyclable package.
Milano Torino History
Legend says that Gaspare Campari first served the Milano-Torino at his Milan café in 1860. Milan is the birthplace of Campari. Turin the home of sweet vermouth. Mix the two directly in a glass. Garnish with orange peel. And you have a classic right there. In fact, the Mi-To proved so popular it went on to inspire a new generation of bitter-sweet cocktails such as the Americano (with a dash of soda) and the Negroni (with an equal measure of gin).
Premium quality crafted cocktails at home … in three simple moves
1. SHAKE THE PACK
Fill a glass with ice and give your cocktail pack a quick shake.
2. TEAR OFF THE CORNER
Firmly rip off the pre-cut corner. You don't need to remove the pouch inside the paper box.
3. POUR OVER ICE
Pour the cocktail into the glass with ice and allow to cool for a minute for the perfect cocktail every time.