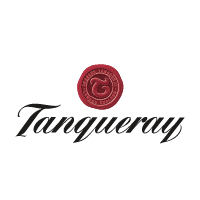 A dry, sweet-sour balance of bitters, Cocchi Vermouth and Tanqueray Gin.
Tanqueray Gin

|
Cocchi Storico Vermouth di Torino

|
Campari

|
Angostura Aromatic Bitters

|
100 ML

|
22% VOL.
FREE SHIPPING
On orders over $100
DELIVERY TIME
Delivered in 3-10 working days. Express also available
SUSTAINABLE PACK
NIO product packaging is entirely recyclable
Hand-mixed in Italy with the best spirits from all over the world
We'll bring to your home, a high quality and exciting tasting experience. Treat yourself or give someone you love a moment to savour: our cocktails are created by Patrick Pistolesi and delivered to you in an entirely recyclable package.
Negroni History
Florence 1919, maybe 1920. As usual, Count Camillo is at the Caffè Casoni. Yet he is in the mood for something a little stronger than his customary Americano. Inspired by recent trips to London, he asks barman Fosco Scarzelli to replace the soda water with a dash of gin instead. And so the 'American aperitif Count Negroni-style' is born. One of the all-time classic aperitivos. And perhaps the ultimate aperitivo full stop.
Premium quality crafted cocktails at home … in three simple moves
1. SHAKE THE PACK
Fill a glass with ice and give your cocktail pack a quick shake.
2. TEAR OFF THE CORNER
Firmly rip off the pre-cut corner. You don't need to remove the pouch inside the paper box.
3. POUR OVER ICE
Pour the cocktail into the glass with ice and allow to cool for a minute for the perfect cocktail every time.